New Attack/Chain System in Rival Star Hero
Previously, Rival Star Hero used a "Chain Break" system where you could cancel your chain in order to trigger one of 3 things: 
1. Attack your opponent by spawning debris and enemies on their screen,
2. Fire your special weapon, such as rockets, directly at your opponent, or
3: Activate your super attack, which transforms your ship into its playable boss formation.
These 3 competitive mechanics make up the core of the gameplay in Rival Star Hero. We've made some changes to improve them and make them trigger more frequently, while also giving the player more of a choice of when they should be triggered. 
First, we removed the "Chain Break" system entirely. 
Your chain increases by destroying enemies in a short timespan. This now automatically spawns debris and enemies on your opponent. Smaller chains may drop a bit of debris, and large chains could spawn a wave of drones to barrage your opponent with gunfire. This is called "Normal Attack".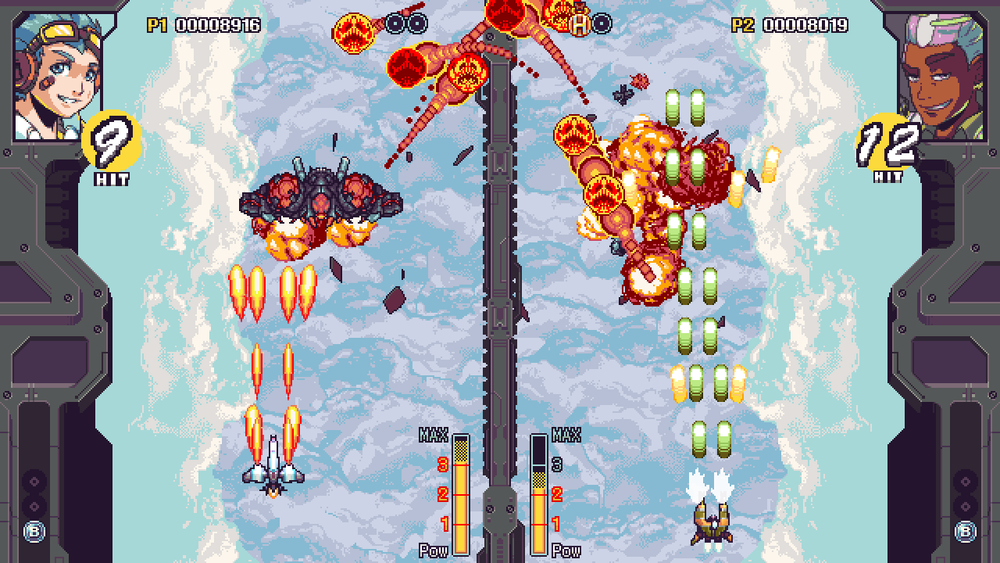 A flurry of Attack Orbs are launched from both players. These orbs will shortly spawn threats on each players' side.

As your chain grows, your power increases. Larger chains earn you more power. This power is stored in a reserve that can be used to fire your "Special Weapon" directly at your opponent.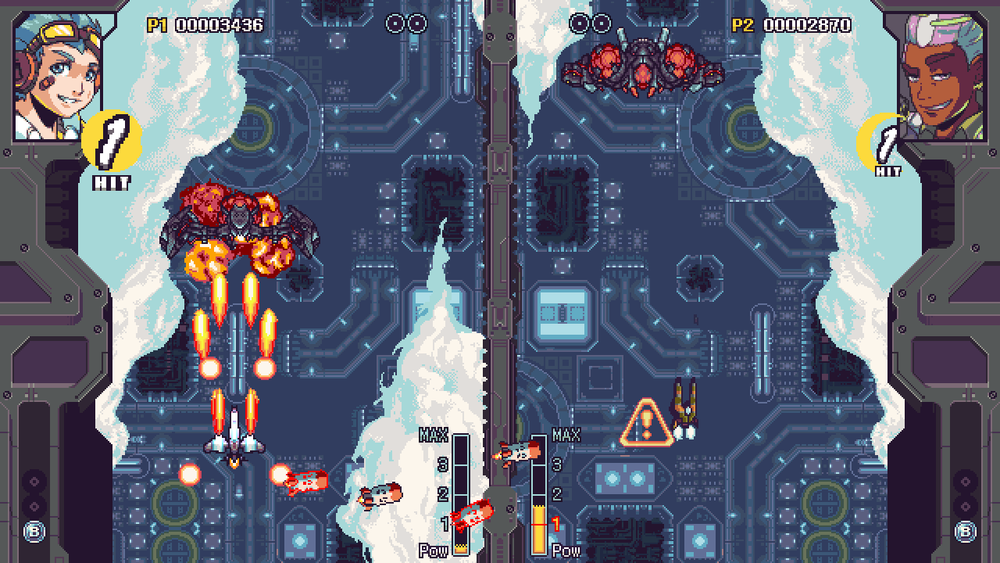 Player 1 firing homing missiles across the barrier 

If you achieve maximum power, you can use it all to trigger your "Super Attack". This transforms your ship into its boss formation.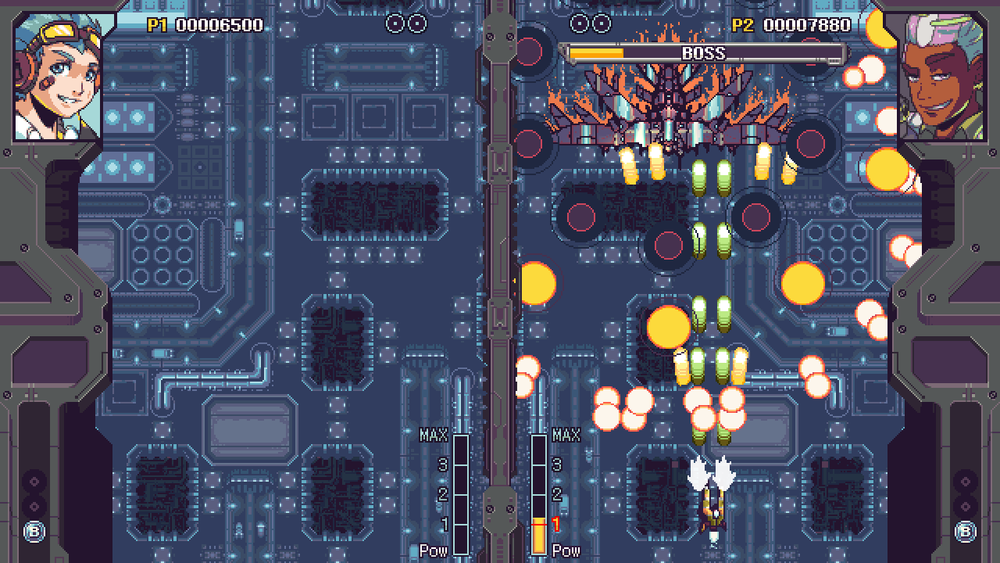 Player 2 tries to fend off a Super Attack

 

Rival Star Hero is planned for release in 2018 on Steam, Xbox One, and Playstation 4.